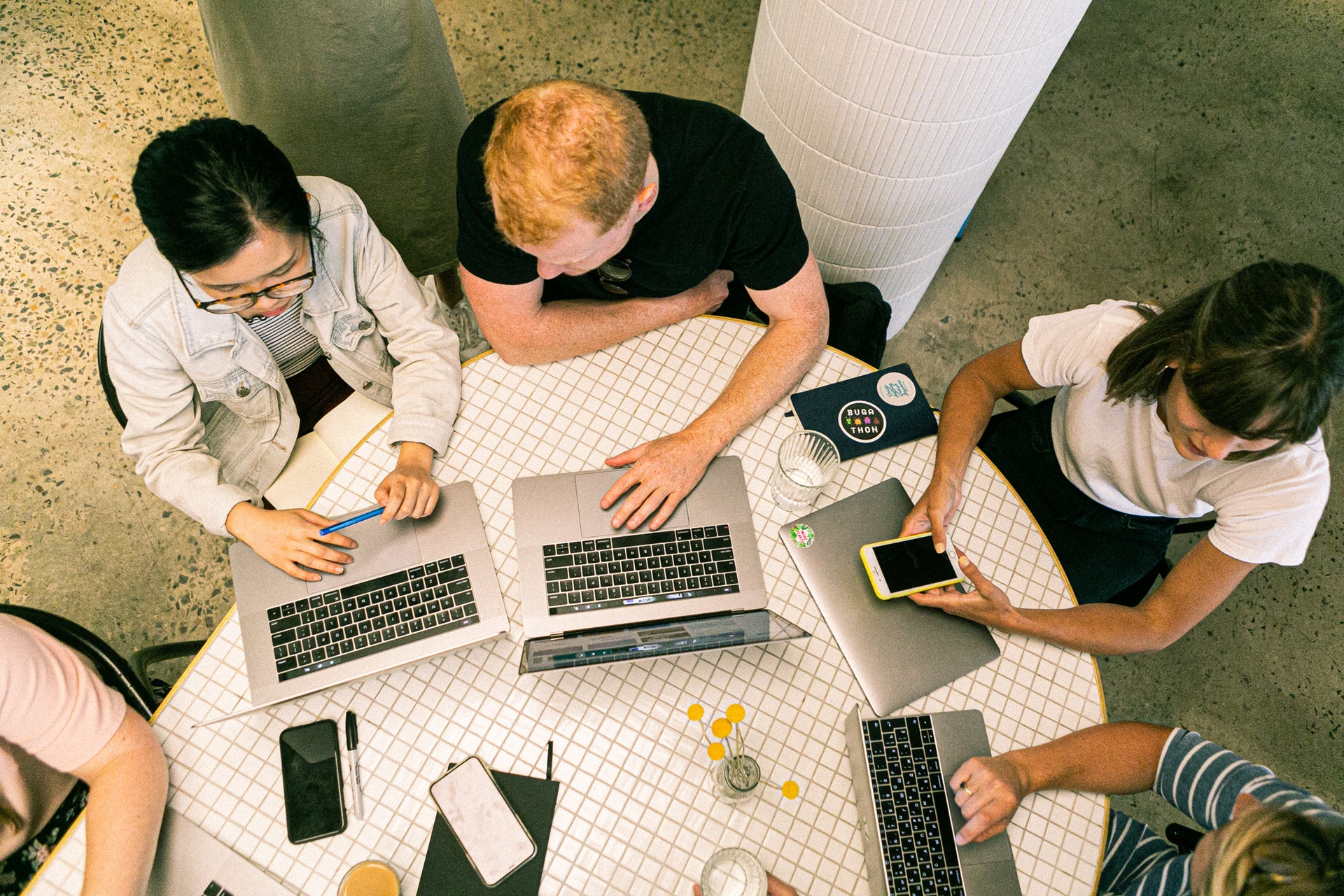 MS Teams in combination with HCL Notes – is that possible?
Communication via the Internet has been the standard for quite some time. This is exactly what many of the big software developers are dealing with and thus keep up with the products of other companies. Especially Internet telephony, i.e. video conferencing and many other communication methods are appreciated by large companies.
With the help of these practical communication methods, it is possible to collaborate across continents. This significantly simplifies internal communication between branches, locations and with customers located all over the world.
The Internet and the many new communication possibilities are making great strides here, which can not only save a lot of time but also, and above all, reduce travel costs. In order to open up more and more possibilities for companies and private customers, there are numerous providers of specialised software, which concentrate on the requirements of companies and large enterprises and offer a full range of data communication, video conferences, online meetings, instant messaging and many more services.
With MS Teams or Microsoft Teams, Microsoft is one of these providers. We will explain where the software comes from, what it has to offer and how the advantages and disadvantages compare to the competitors.
What is Microsoft Teams?
MS Teams is a software by the computer giant Microsoft and provides platform for the MS Teams, also simply called Teams, a software that combines video conferences, online meetings, chats, notes and attachments. Thus, companies can use this platform to work across countries and continents. This saves expensive business trips and simplifies collaboration even over long distances.
Especially video conferencing is becoming more and more popular nowadays, not only due to the exceptional situation of the COVID-19 pandemic. Due to contact restrictions, social distancing and many safety precautions, social interaction is reduced significantly. Security comes first, but this situation means that more and more people are resorting to video conferencing to see their loved ones despite the ban on contact.
This is how MS teams gets more and more into conversation and can convince more and more people of the great and easy networking possibilities.
Microsoft Teams is integrated into Microsoft 365 Office and in Skype Business. A comprehensive software that convinces with many advantages and offers extensions that can be integrated into other services.
The big advantage of MS Teams is that many users have been working with Microsoft operating systems for a long time. The use of Microsoft 365 is familiar to most users and so the changeover to the Teams platform is particularly easy.
History
Microsoft Teams is the communication platform of Microsoft and is integrated into its own products Microsoft 365 and Skype.
The development of MS Teams probably began in 2016, when Microsoft considered investing 8 million dollars into the product Slack. However, Bill Gates recommended concentrating on the further development of Skype Business instead.

At the end of 2016, Microsoft announced the development of MS Teams and got into direct competition with Slack. Pressurized by the announcement, Slack was counting on public advertisements and feared that many users would switch to Microsoft. This fear was substantiated by the announcement that external users outside of Microsoft 365 would also get easy access to the new product.

In May 2017, it was announced that Microsoft Teams would replace its predecessor Classrooms in the Office suite.

Another announcement followed in September – in 2021, MS Teams will replace the current Skype Business.

In July 2018, Microsoft announced that it would offer a free version of MS Teams, which would enable most of the features free of charge. The free version has limitations, however, in terms of storage capacity and the number of users.

From September 2017, external users could also use the platform, provided they have a Microsoft account.

From 2018, external users could be invited, even if they did not have their own account with Microsoft. However, the usual restrictions also applied here.

In September 2018, Microsoft, which is the fastest growing business application of Microsoft, opened the MS Teams platform.

In November 2019, 20 million users were already using the platform and with the outbreak of the COVID-19 pandemic, this number has increased by more than 12 million. By now, about 44 million users use MS Teams.
What functions does MS Teams offer?
Microsoft has been holding its ground in the computer world for a long time. With constant innovations and developments, the range of products is constantly expanding and MS Teams contributes its share to the success of the company.
Which functions does the platform offer in detail?
The different functions of the platform are divided into different categories and contain the following features:
Teams
This function has been set up especially for team working. All members of a team, whether they belong to the company or not, can be invited and participate in joint work. Up to 200 channels can be accessed within a team. Each channel is equipped with a tab that differs in reports and files. This way, files can also be shared using SharePoint Online.
Messaging
Within the team, each member can set up channels and invite others to join. This is a chat function that not only allows you to send text messages, but also pictures, GIFs and memos. However, these can be restricted or deactivated by the administrators or team owners. Direct messages to individuals or specific people can also be sent here, making detailed and confidential conversations easy. It is also possible to talk with bots. Using Connectors, which are external services from other providers, including Facebook, Twitter and Bing News, messages can also be sent to the channels.
Calling
These features include Instant Messaging and various telephone services.
Audio telephony using voice over IP is available, but it is also possible to make calls via the public telephone network. However, special subscriptions and special hardware are required for this. Conferences to the public telephone network are also supported. Here, users can call the phone numbers of clients and can make calls to MS Teams using a Microsoft provided phone number in combination with the conference ID.
Video conferences and online meetings are also part of this function.
Meetings
The online meeting function can be easily planned or spontaneously activated. All members of the team can see that a meeting is going on and can participate. A link to Outlook is also provided and makes inviting and planning much easier. In addition, meetings can be recorded, saved and can be made available to other users via stream. This is especially useful when individual members cannot attend a meeting.
Teams for Education
This feature is designed specifically for teachers, pupils and students. Here, special teams can be set up for those licensed through Office 365 for Education. Special assignments can be made for students and pupils and the transmission of tasks and feedback is easily possible through the link with Office.

How are the prices of MS Teams structured?
The numerous functions are convincing in any case, especially the high compatibility of the platform with the company's own systems, which are very widespread. The prices of the different versions are not listed individually, but are linked to the Microsoft 365 packages that contain Teams. A free version is also available here.
| | | |
| --- | --- | --- |
| Version | Includes | Price |
| MS Teams free of charge | Here the functions are accessible. However, only a limited number of users can participate and the storage capacity is limited to 10 GB for the whole team and 2 GB for personal data. | Free |
| Office 365 E3 | MS Teams is included fully and without restrictions. | 19,70 Euro monthly in the annual subscription |
| Microsoft 365 Business Basic | MS Teams is included fully and without restrictions. | 4,20 Euro monthly in the annual subscription |
| Microsoft 365 Business Standard | MS Teams is included fully and without restrictions. | 10,50 Euro monthly in the annual subscription |
If you already have a Microsoft 365 subscription, you can easily access the platform anyway.
Advantages and disadvantages compared to other platforms
MS Teams is in competition with well-known other providers of communication software with video conferencing and online meeting. These include Zoom, HCL Samtime and WebEx.
We would like to show you how the individual platforms differ from each other by means of the individual advantages and disadvantages.
| | | |
| --- | --- | --- |
| Platform | Advantages | Disadvantages |
| MS Teams | Due to the perfect harmony with the other Microsoft systems, problem-free working can be realized globally. In addition, most companies already have a subscription to Microsoft 365 and thus have free access to the MS Teams functions. | There are still difficulties in terms of security. In any case, it is important to note that the data protection guidelines do not comply with German laws. |
| HCL Samtime | HCL Samtime is an extension of HCL Notes, where documents can be edited together and shared on secure servers. With Samtime, a wide range of communication possibilities is added to the standardized data processing programs. | Not all other common providers can be integrated into the system yet. |
| Zoom | Very wide range of functions and especially popular for remote learning. The platform also makes large meetings of over 10,000 participants possible. | Due to the enormous rush of additional users, some safety deficiencies were discovered here. They will be fixed, but for some companies, they limit the usage significantly. |
| WebEx | You will find an extensive range of functions, but own devices and individual usage packages can be created as well. | The stability required in order to integrate special devices is often missing. Problems are occurring repeatedly. |
Which software is the right choice for a company depends on many aspects. It is worth going into depth and researching which platform offers the most advantages for your company before making a decision.
MS Teams and HCL Notes – Can they by combined?
MS Teams provides interfaces for integration with other vendors. The combination with other users from other platforms is easily provided.
The original HCL Notes software, formerly known as Lotus Notes, was developed by IBM and has long been distributed as IBM Notes. It is a database system based on documents, which enables intensive and secure collaboration in projects on documents.
In 2019, HCL took over the software from IBM and now releases significantly enhanced versions of its popular HCL Notes software.
The special advantage of HCL Notes is the possibility to develop own applications in the developer version.
The email function is also optimally integrated here. Thus, meetings and a fast processing of data can be realized and organized in the best way. However, with the license, a company acquires many more functions.
Email function in combination with calendar and task lists

Organization and management of the document-oriented database

Applications can be developed by yourself with the developer license

Team Rooms

E-Discussions
Security plays a very important role here. Since we work with documents, some of which are very confidential, they are secured on three different levels.
Through the access of clients to servers

By four different ways to store data on the server.

At data level with public key from clients

At data level with public key from server

At field level with public key for specific person

At field level with its own systemic key

The special signature of the code can then be used to determine who gets access and who does not via a release list.
Can HCL Notes be combined with MS Teams?
With the provided interface Notes2Conference, the integration of MS Teams into HCL Notes is now possible. Until recently, this was not possible.
The developers are working hard to provide the system with interfaces for external third party vendors so that MS Teams in combination with Notes are now possible.
The high popularity of Microsoft Teams ensured that work has been done quickly and that this is now possible.
With the takeover of IBM Notes by HCL, the developers have once again taken a closer look at this issue and are working much more intensively on the possibility of integrating many different systems on the market into Notes.