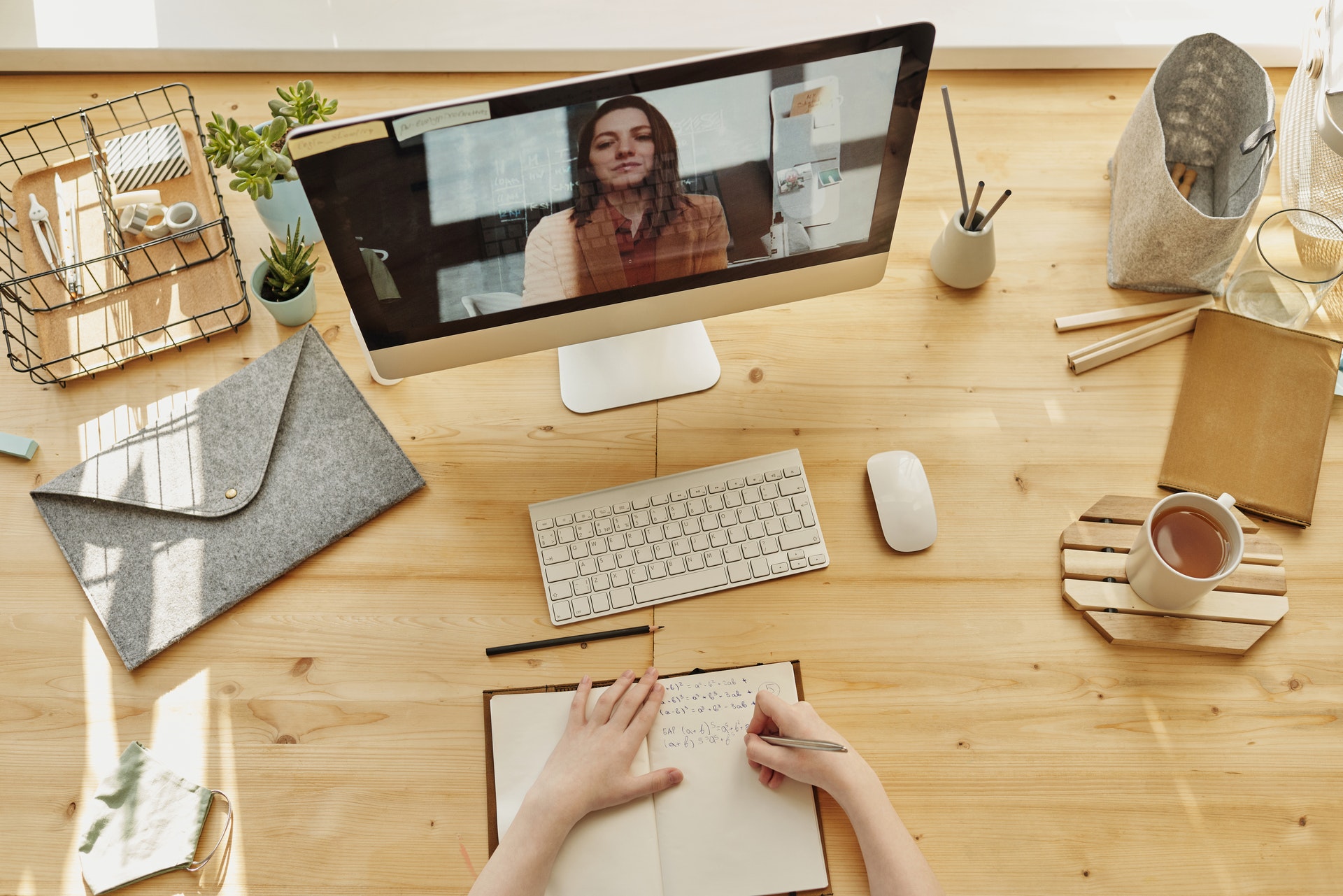 WebEx in combination with HCL Notes
In today's business world, it is of utmost importance to connect companies worldwide and enable close collaboration. Many technological developments provide numerous connections and interfaces that make global cooperation much easier.
Since many companies have locations in different countries of the world or maintain close business relationships with other companies around the world, virtual collaboration is becoming increasingly important.
There are numerous technical possibilities to reduce long and cost-intensive business trips as much as possible. WebEx and HCL Notes provide great opportunities here. WebEx is a great platform for video conferencing and HCL Notes provides document-oriented database management.
What exactly is WebEx and can you combine the two successful systems? We will touch on these topics in the following text.
What exactly is WebEx and how did it come about?
WebEx provides companies with software solutions in the fields of video conferencing, IP telephony, data transfer, screen sharing, and even instant messaging. This enables companies to communicate with each other quickly and at eye level and to achieve good and effective collaboration.
Cisco Systems acquired the original company, WebEx Communications Inc., in 2007 and all of the software's features and contents were incorporated into the company. In the process, the new company Cisco WebEx was founded, under which the extensive software is now being further developed and made available to users.
History of Cisco WebEx
Preceding the IPO in 2000, the original company, Silver Computing, was run under several different names.

Founded in 1995, the company was renamed to WebEx shortly before its IPO in 2000.

When it went public, the company already had $8.3 million in revenue.

After the IPO, WebEx reached an increasing number of large customers and continued to grow.

Some of the major customers integrated the software into their own company software and thus took advantage of the full range of possibilities available.

In the following years, the company continued to grow and expand, including Europe and India. Here, well-known major customers were won repeatedly, who secured all advantages with the software solution of WebEx.

Through the developments and announcements of other large providers such as Microsoft, the company was set back and burdened.

In 2007, the company was bought by Cisco Systems and could show profits of about 50 million dollars.

Cisco Systems integrated WebEx into its own product range and portfolio and continued to market the product very successfully.
A story that is convincing and shows a strong company. The software has been convincing over the years and can still register numerous new customers and enthusiastic users today. The profit and sales numbers alone make this clear.
The development
With its extensive offering and sophisticated software, WebEx has countless users and is even considered the industry standard for virtual meetings. Like many communications software solutions, WebEx is experiencing a sharp increase due to the COVID-19 pandemic.
Due to the restrictions in travel options and in social life, more and more users are turning to virtual solutions. Especially through Internet telephony and video conferencing, online meetings are gaining more and more enthusiastic adopters. According to Cisco WebEx, they will provide more than 4 million online meetings per day during the pandemic.
Even without the special circumstances of the current situation, Cisco WebEx can be happy about high user numbers. According to the company, 52 million users are recorded per month.
However, just as with the competitors, the heavy use caused some issues. The more users use a software, the faster difficulties become apparent. Especially extensions for browsers were identified as potential security gaps. Some plug-ins even had to be temporarily blocked due to the risk. For some time, access was only available via the desktop software and it could not be used via a web browser. However, the company reacted and provided a quick and efficient solution eliminating the security gaps and problems. Users can once again enjoy all the functions and benefit from all of them to the full extent.
What functions does the platform provide?
WebEx stands for different products in the area of online collaboration. The individual functions and accesses differ depending on the company and the service package purchased. However, the basic functions such as video conferencing and screen sharing solutions are always available.
The special advantage here is that all functions are divided into modules and each company can put together its own individual service package. This means that there is a suitable software solution from WebEx for all companies, whether small, medium or large. It is especially nice that the software solutions from Cisco WebEx are also available on different mobile devices without any problems – even more mobility and flexible use for executives.
What exactly are the functions provided here?
– Video Conferencing and Online Meetings
Video conferences can be started easily and quickly from anywhere, regardless of the device – it just has to be capable of recording video. Here, different sub-functions are offered:
Documents can also be shared easily, so each participant can follow exactly what is going on. It can be decided each time whether individual documents or the entire screen are supposed to be shared.
An option to record the online meetings is also available, so that they can be accessed again in the future. This provides good conditions for collaboration.
Real-time sharing is also easily possible via Facebook, allowing even indirect viewers to participate in the content.
Whether you are a participant or host, no matter where you work, you can even hold large meetings that are attended by over 40,000 viewers. Large events are no problem here.
You can also plan conferences and meetings simply by integrating a calendar.
Linking to other systems is no problem either; WebEx can be integrated into many systems.
Teams
With the Teams function, collaborations can be realized, and different functions are released from time to time. These include:
The chat function can easily be used for group information and ensures that emails do not get lost and all information can be shared directly with the group.

With the Meet function, every group member can easily open a meeting. It is even possible to simply change the device without the communication having to suffer.

Data sharing is also possible from all devices, including mobile devices such as tablets and smartphones.

Whiteboard is a supporting tool for this product. The surface of the screen can simply be used as a whiteboard and explanations and presentations are easier to understand for the meeting participants.
Cloud Telephony
The telephone system in the cloud ensures easy and fast telephony in maximum quality with many available phones from WebEx. Both audio and video calls can be made with ease. The system can be used just as a conventional telephone system, but the extensive management is easily dispensed with. A high quality solution for both large companies and home offices.
The WebEx system responds intelligently, making it easy to integrate with other systems that are constantly being used. These are recognized and can be easily accessed. This makes working with the software even easier and faster.
For WebEx, security is another top priority. It is taken care of on several levels. All meetings, documents, whiteboards and even messages are protected with end-to-end encryption.
Even the search function and its use are securely encrypted. Thus, a search and its history cannot be viewed by anyone. Neither government agencies, hackers nor Cisco WebEx itself can access it.
Even the work of a team is protected, in which only moderators can allow people to participate, and people from outside the company are additionally marked.
What does WebEx cost its users?
The different products and functions of the complete WebEx software can be combined in different ways. Each customer can thus receive an individual offer or decide on a specific package. In addition, Cisco WebEx also offers its own tools that make working with the software even easier.
In addition to the free monthly version, which allows limited use, individually customized monthly packages can also be purchased. This way, every company can get exactly what it needs for its special requirements. Especially the use of the special room devices and telephones can be requested individually.
What are the advantages and disadvantages of WebEx compared to other providers?
The Internet and its many possibilities are used by many companies. Besides WebEx, there are several other systems that provide and enable online meetings and video conferencing. Where are the differences and what are the disadvantages?
Here you can get an overview of the providers WebEx, MS Teams and `HCL Sametime.
WebEx
MS Teams
Samtime

Advantages

Extensive range of functions and devices that ensure smooth collaboration.

Individual user packages can be put together and even special optimized devices for the applications are available.

The system can be used on all devices.

Can be easily linked to Word and other Microsoft systems, as your own company ensures perfect development. Ideally designed for Microsoft's own products.

Cooperation can be realized globally.

Sametime is part of the HCL company and can be easily integrated with other products such as HCL Notes, etc.

In connection with HCL Notes, it is possible to work on common documents and projects in a secure and extensive way.

Sametime can be combined with many other providers.

Disadvantages

Special devices always have problems with playback or compatibility.

Security is not fully developed here yet.

Data sharing is still weak.

Data protection is not subject to German conditions.

Not all common other providers of video conferencing can be included and integrated here.
Which system and software is the best always depends on the special requirements and already used software programs of a company. It is worthwhile to take a close look before making a decision.
Especially the compatibility with other providers is an important area that is important in order to be able to correspond with other companies flexibly. The products and software solutions of HCL are on the right track here. Not much can be combined with Sametime yet, but this part of it is currently being redesigned. The developments are being intensively pushed forward, just as all other products of the company.
For example, can HCL Notes be combined with WebEx or n
Can HCL Notes and WebEx be linked?
HCL Notes is a software based on a database system, which is document-oriented. Previously known as Lotus Notes, this system was provided by IBM. Since 2019, HCL has taken over the software and now runs it under the new name HCL Notes. The further development of the product and the connection with other systems is constantly progressing and provides more and more functions and popularity.
With the changes, there now also is a distinction between the two areas of clients and developers/administrators. The software for "simple" clients is distributed under the name HCL Notes, while the variants for administrators are distributed under HCL Domino and provide additional features. Simplified, however, the system is usually referred to as HCL Notes.
HCL Notes not only provides database management, but also provides a platform which applications can be developed on.
The applications are optimized for email communication and provide a very fast communication with others.
This also includes other applications such as:
– The administration of databases, documents and the organization of these
– A team room
– Email and calendar integration with task lists are provided
– The developer version additionally provides the possibility to create applications yourself
– Additional useful applications can also be found here
Security plays a major role in the HCL Notes system and is therefore firmly integrated on different levels, both on the server side and on the customer side, and cannot be overcome.
With the adoption of HCL, the system is constantly evolving. Thus, one of the company's priorities is to create interfaces for as many other providers and their systems as possible so that HCL Notes is compatible with numerous other providers.
While WebEx cannot be combined with HCL Notes at this time, developers are working hard to make this feature available to users in the near future.