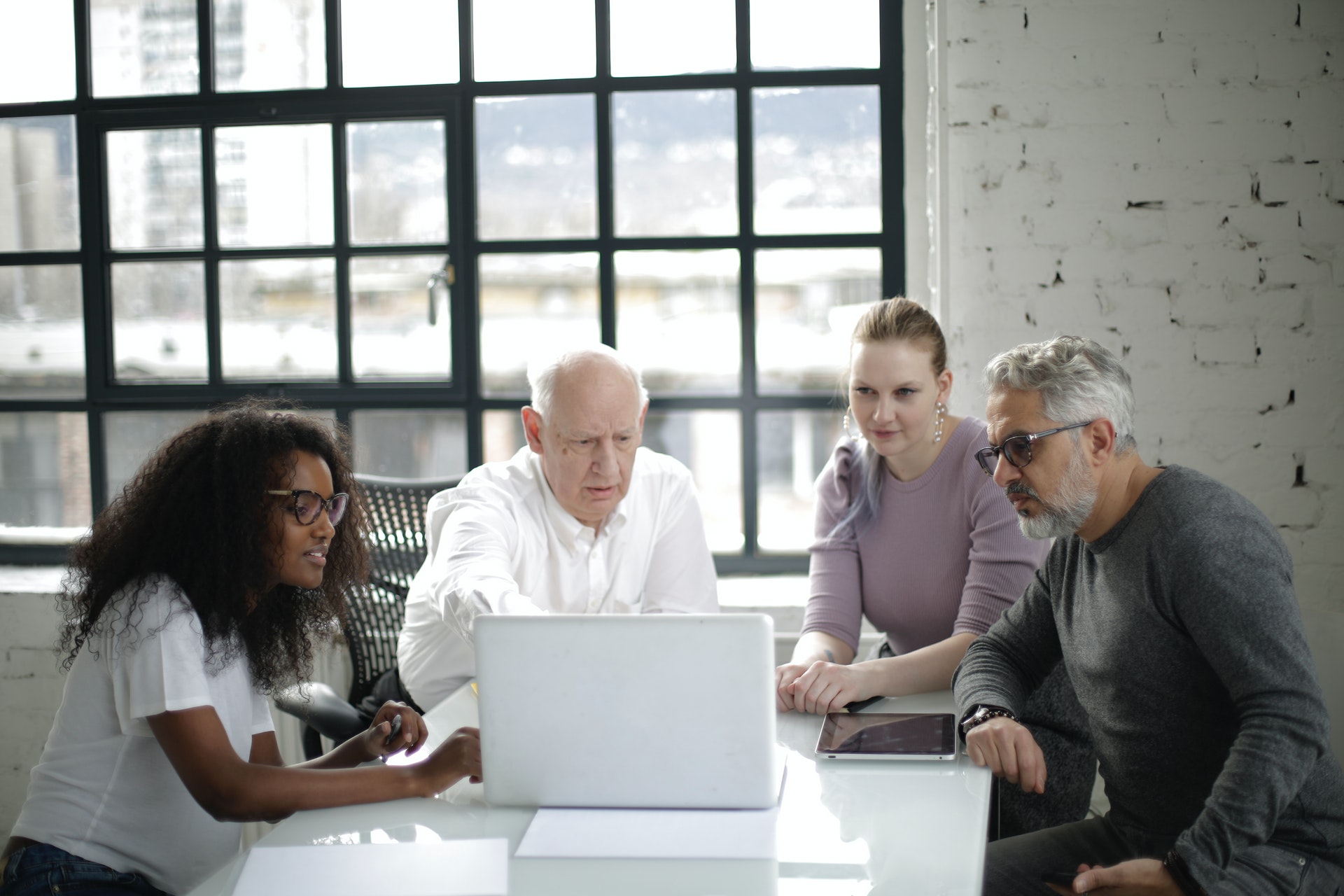 What is HCL Sametime and how can the software be used?
What is HCL Sametime and how can the software be used?
HCL Sametime is a software that was originally developed by IBM and was called IBM Sametime here. It is an instant messaging and conferencing software for businesses.
The sale of the software to HCL has changed a lot. In 2019, IBM sold IBM Notes and other software to HCL along with Sametime. The software has been further developed and is now based on a new technical platform.
HCL Technologies now offers a further development of the individual software solutions. This includes the proven Lotus Notes Sametime software, which deals with the sharing and joint processing of data.
While the user interface and operation were very complex previously, HCL Sametime is now much easier to use with the new version 11.
What exactly is HCL Sametime?
What exactly is this software about? Companies are often spread over several locations, which can not only be in different cities, but also spread around the globe. Good and above all fast communication is of great importance here. This does not only apply to internal company communication, but also to communication with business partners.
Communication via the usual channels such as telephone, email or other conventional means is often not reliable enough, very difficult to organize or even too costly. The communication software Sametime offers a good alternative for companies.
The software was developed and operated by IBM as IBM Sametime for a long time. With the takeover of the software by HCL in 2019, the software was revised and equipped with new functions and better quality.
What exactly does the communication software contain now?
The software is a combination of the communication channels video, telephony and instant messaging and is additionally equipped with a conference facility. In addition, data can be shared, forwarded and processed. An easy way to realize projects even over miles and to be able to work together as a team in real time.
Sametime is a combination of Lotus Domino software for data exchange and instant messaging and video conferencing. The software is initially based on a Java and web client surfer architecture. Integration with other systems is possible and offers real-time communication in various ways, which simplifies collaboration over the Internet and makes it possible in many areas.
The Sametime software allows and supports the integration of applications and business processes. In the context of real-time communication, this is often referred to as a communication-enabled business process.
Sametime can be integrated in two ways:
By integrating the application into a Sametime plug-in

By integrating Sametime functions in the target application
There are numerous examples of how Sametime can be integrated with other applications. To get an overview of the flexibility of the software, here are some examples:
IBM products, including Lotus Notes, Lotus Domino applications, IBM Connections, IBM Quickr

Third-party software such as Microsoft Office productivity software, including Microsoft Office, Microsoft Outlook and Microsoft Sharepoint

Portal applications, including portals created with IBM WebSphere Portal

Web applications

Packaged enterprise applications

Integrated and client-server telephony applications
A particular advantage for developers is Sametime Connect, the client component of IBM Sametime, based on the Eclipse platform. It enables developers who are familiar with the framework to easily write plug-ins for Sametime.
The software uses a proprietary protocol called Virtual Places, but also provides support for standard protocols, including Session Initiation Protocol (SIP), SIMPLE, T.120, XMPP and H.323.
Sametime Connect can run on Microsoft Windows, Linux and macOS. A web client for Microsoft Internet Explorer, Mozilla Firefox and Apple Safari is also available. This allows the program to be used extensively and covers the most common working methods.
Mobile clients are also supported for Apple iPhone, Android, Microsoft Windows Mobile, RIM Blackberry and Symbian. The mobile availability is a very important factor.
Sametime Server runs on Microsoft Windows, IBM AIX, IBM i (formerly i5/OS), Linux and Solaris.
Sametime can also be accessed with the free software Adium, Gaim, Pidgin and Kopete.
The previous version 9 was divided into three different licenses, which could be purchased by companies. Depending on the requirements, the licenses could be adapted to the needs of the company.
A distinction is made between three different variants:
Sametime Communicate

Sametime Conference

Sametime Complete
A user license is always purchased for a certain period of time and must be purchased separately for each employee or partner. Via the user community, contact with all users of the software can then be established in a very easy way.
The clear presence detection also makes it easy to determine which user is currently present, reachable or perhaps in another meeting. Contacting the user is easy and happens in real time.
HCL Sametime offers a very good opportunity to access different communication channels such as video telephony, telephony, instant messaging and conference calls in real time all over the world, thus ensuring fast and smooth communication within the company and externally.
What changes for existing and new customers?
With the acquisition of HCL Technologies, the licenses of existing customers will also be transferred to them. In order to be able to continue using the software and to access the full scope of the purchased license, a re-registration of the account is required.
Existing customers simply follow the instructions "Previously with IBM" and can activate their account and email address again.

Existing customers who have a current license from IBM and are dependent on support can also get it from HCL without restrictions. The HCL support article provides a step-by-step guide through the procedure.

Existing customers whose license expired and who wish to renew their license should contact HCL to get a renewal offer. For this purpose, it is required to send the last license agreement or the last renewal offer from IBM.
If new customers are interested, they need to contact HCL. To get an offer, a request containing all company data has to be sent via email. This way, individual requirements can be better explored and the perfectly tailored license can be issued.
Another important change that has occurred with the acquisition of HCL is that only the Sametime Complete version is currently available. The light versions are currently not available for purchase.
Existing customers of the Communicate or Conference Version can submit special requests for renewals to HCL. It is still possible to extend all existing licenses with alternative offers. Again, contacting HCL with the request and renewal request is the best solution for existing customers.
Existing customers have the additional advantage that they can upgrade to the new version free of charge and thus have immediate access to the new and better version. This is part of the subscription.
The licensing has not changed even after the takeover by HCL. The so-called "Authorized User" licenses will continue to be used. With the purchase of one of these licenses, you can install the software on a PC and server and the authorized user is then entitled to use the software. Additional licenses have to be purchased for additional users.
All new license agreements concluded by HCL include maintenance contracts, support and subscription.
Support and software subscription are included in each license and ensure that customers receive free upgrades during the term of the license, including Fix Packs. Fix Packs are free packages that fix major bugs in the software and are also available free of charge to customers without a current license.
The licenses can always be renewed before the license period expires, but the software can also be used without renewal. Please note that upgrades and support will then no longer be available.
It is also possible to renew partial quantities of the license, but the support cannot be renewed individually without a complete license renewal.
What makes the new version better?
The new features not only affect Sametime but also significant improvements to the Lotus Notes Sametime software. Not only is more user-friendliness emphasized in the application, but the individual functions are also improved and unstructured.
Notes Sametime:
There is a strong focus on mobile applications. With the new version 11, the mobile part of the application is now also available for iPhone, Android, Tablets and Chrome OS. The developers continue working on the development in this area. The HCL Nomad section can now be used on mobile devices without the need to install any special software or plug-in. The functions can easily be operated via the mobile browser.
Another big step that comes with the new version is the interface to other providers. Compatibility with other manufacturers, such as Microsoft, is now available in Domino. Domino documents can now also be imported into other systems for further processing.
Sametime 11
The new version of Sametime also offers many positive changes. In addition to the new technical platform, which is much easier to use, the dependency on WebSphere and DB2 has been eliminated again. Instead, MongoDB and Secure Messaging are now used. A big advantage in the conference software is that these are compatible with other conference systems. This makes communication even easier and provides more flexibility.
Connections 6.5
This software also has some new features. The main focus here is on user comfort, which has been further developed. In addition, there now is a social sidebar that makes Connections available everywhere.
The new functions now also make it possible to invite guests easily and reset the own password.
In general, the takeover by HCL has changed a lot and further changes are planned for the future. Even before the takeover HCL, was already integrated into the further development of Sametime. An important part of the change will be the licensing. New concepts will be developed and then implemented step-by-step to ensure a good and smooth transition for existing customers.
What features does HCL Sametime software offer?
Sametime combines the numerous communication and work paths of the original software solutions to provide a complete solution for businesses. There are four different levels of functionality, which were put together by IBM Sametime.
Functions:
IBM Sametime Limited Use: provides basic presence and instant messaging.

IBM Sametime Standard: offers basic presence and instant messaging: IBM Sametime Limited Use additional features, including:

Rich presence including location awareness

Rich media chat, including point-to-point voice over IP (VoIP) and video chat, timestamps, emoticons and chat history

Group and multi-way chat

Web conferences

Call up business cards

Interoperability with public IM networks through the IBM Sametime Gateway, including AOL Instant Messenger, Yahoo! Messenger, Google Talk and XMPP-based services.

Open APIs that enable integration between IBM's own and other applications

Sametime Audio/Video Services supports audio (e.g. G.722.1) and video codecs (e.g. H.264) [2].

IBM Sametime Advanced

offers: IBM Sametime Standard provides additional features for community collaboration and real-time social networking, including:

Permanent chat rooms

Instant screen sharing

Geographic positioning services

IBM Sametime Unified Telephony

offers IBM Sametime Standard or IBM SametimeAdvanced features plus additional telephony features, including:

Telephony presence

Softphone

Click-to-Call and Click-to-Conference

Incoming call management

Call control with live call forwarding

Connectivity and integration of multiple telephone systems – both IP-PBX (IP Private Branch Exchange) and TDM (Legacy Time Division Multiplexing) systems
The basic system Sametime is based on is provided by IBM to perform different functions.
IBM Sametime Gateway
This gateway provides server-to-server interoperability between different communities with conversion services for different protocols, presence information and instant messaging. IBM Sametime Gateway with IBM Sametime Instant Messaging connects collaborative communities with external communities, including external IBM Sametime, and public instant messaging communities such as AOL, AIM, ICQ, Yahoo, Google Talk and XMPP.
The IBM Sametime Gateway replaces the Sametime Session Initiation Protocol (SIP) gateway from previous versions of IBM Sametime.
The IBM Sametime Gateway platform is based on IBM Web Sphere application servers that provide failover, clustering and scalability for IBM Sametime Gateway deployment. The product comes with the following connectors: Virtual Places, SIP and XMPP. Additional protocol connectors can be added.
With the new version 11, WebSphere is not required.
Sametime – the background story
The history and development of Sametime begins with the first season in 1998.
In 1998, IBM acquired the two companies Ubique (Rehovot, Israel) and Databeam (Lexington, KY, U.S.). Half a year later, IBM released the new software Sametime 1. This software complemented the product range with "real-time collaboration functions". Real-time communication and work also determined the name of the software: "Sametime"

With the development of Sametime 1, the existing functions of Lotus Domino, the database, the enterprise directory and the application server, were brought together with Ubique's Instant Massaging function and Databeams, the data conferences.

Sametime 1.5 then made communication via audio and video conferencing possible for the first time. This application was based on the Databeams.

Sametime 2 integrated the various functions more closely and provided greater uniformity.

With Sametime 3 and 3.1, the software was then improved in many small details.

Sametime 6.5.1 was then introduced to align the version numbers of the Domino and Sametime servers. The Sametime Client was also integrated into the Notes program. It was now possible to specify the presence status when sending an email. This option enabled direct contact via Instant Massaging.

Sametime 7 again brought detail improvements.

In 2006, version 7.5 was released, offering a better user interface and the possibility of integrating connections to other IM networks. Lotus Sametime was now also based on the Lotus Expeditor.

The following version 8 brought the Notes client 8 into the Eclipse/Expeditor platform. The integrated client now also offered maximum flexibility, just as the externally used client.

Sametime 8.5 brought a completely new implantation of the web conference, audio and video functions. The possibilities for holding meetings became more manageable and the video and audio functions have been converted to SIP and also supported H.264 and H.263 codecs. It was also possible to use the provided simple video conference MCU. Another major innovation was that the entire infrastructure was now easy to implement.

Subsequently, the two product maintenance releases 8.5.1 and 8.5.2 followed.

In September 2013, the latest version Sametime 9 was released, with several new features and enhancements. A uniform design for the entire UI framework, audio and video functions were significantly improved and a fully-fledged soft MCU based on SVC was provided. An important further innovation was the introduction of mobile clients on Android and iOS with audio and video functions.
| | | |
| --- | --- | --- |
| Software version | Date | Information |
| 1 | 1998 | Consolidation of the individual elements: database, server, conference and instant messaging |
| 1.5 | | Audio and video conferencing becomes possible |
| 2 | 2001 | More unity and full integration of all functions |
| 3.1 | 2003 | Improvement of details |
| 6.5.1. | 2004 | Adaptation of version numbers and integration of the Domino client |
| 7 | | Improvement of details |
| 7.5 | 2006 | Better user interface and connections for other IM networks |
| 8 | | Notes Client 8 is integrated and offers full flexibility |
| 8.5 | | Web conferences and audio and video conferences are significantly improved |
| 8.5.1 und 8.5.2 | | Product maintenance |
| 9 | 2013 | Uniform design, improved audio and video functions and the clients are also equipped with audio and video functions for Android and iOS |