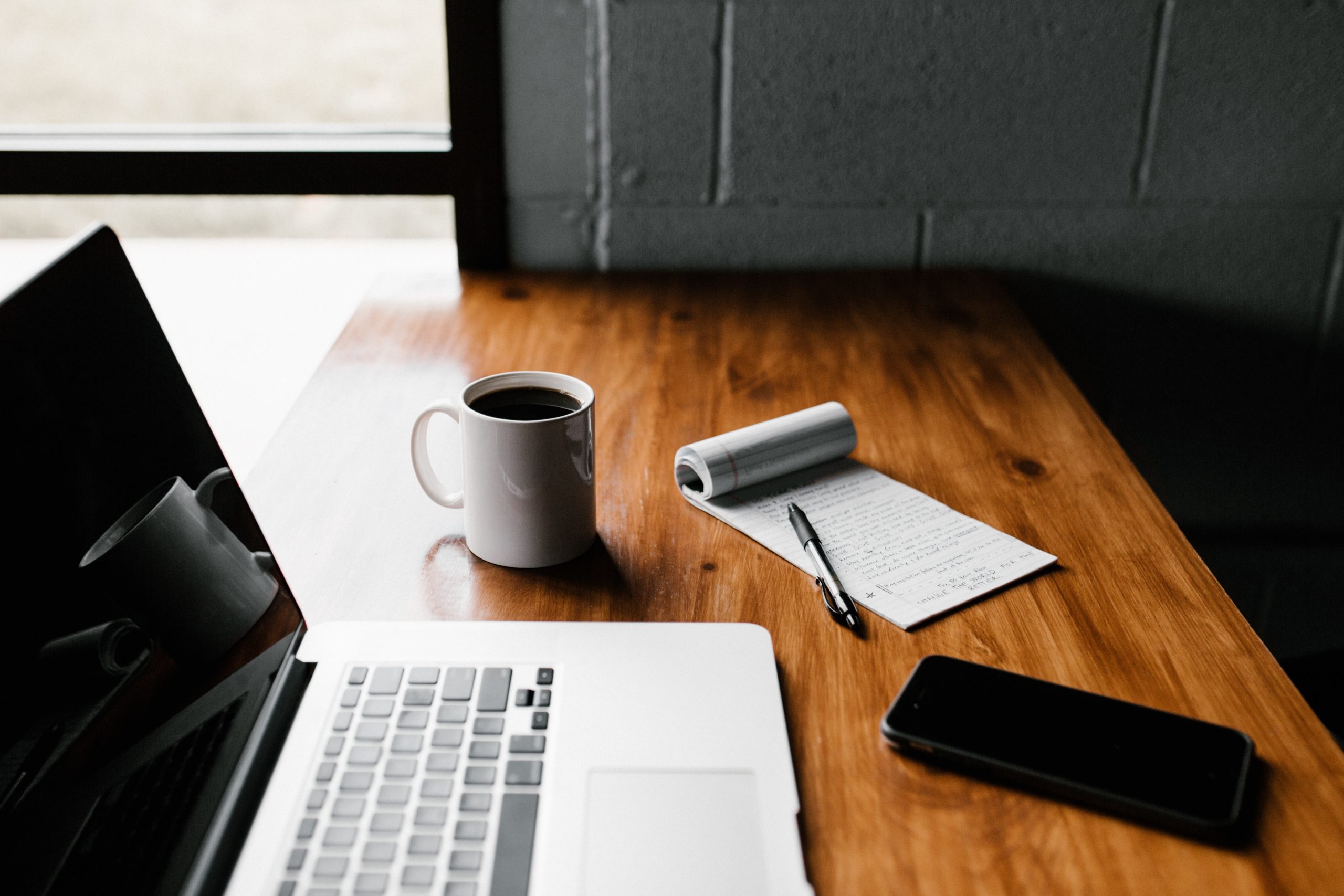 HCL Notes in combination with GoToMeeting
Meetings and communication via the Internet are increasingly relevant in the business world. The many advantages of digital communication simply cannot be beaten. Not only does it make communication and collaboration across continents much easier, it also makes it faster and much cheaper.
That is exactly why there are more and more providers who support this, with outstanding systems that are not only designed for telephony and messaging, but also allow meetings and working groups. This saves cost on business travel, but still allows collaboration to take place in real time and any means can be used.
Especially HCL Notes from IBM, which used to be called IBM Notes, offers an excellent opportunity for companies. Here, data can be shared and processed together at a very high level of security. The platform and system of GoToMeeting also offer an excellent possibility to ensure communication in real time and on many levels.
What exactly is GoToMeeting and how can GoToMeeting and HLC Notes can be connected? We will explain this in more detail here.
What exactly is GoToMeeting?
Unlike other providers, GoToMeeting is completely customized and designed to meet the needs of businesses. Through optimization, companies using this service will find many helpful tools that make work easier and, above all, more mobile.
What is particularly interesting about GoToMeeting is that it supports mobile communication. Especially for entrepreneurs and employees, this offers an enormous relief. Meetings are possible wherever there a stable Internet connection is available. This offers enormous time savings and time is money as everyone knows.
But where does GoToMeeting come from and how did it come about?
GoToMeeting was developed in July 2004 by GoToMyPC and GoToAssist. The use of remote access and screen sharing technology was used to enable web conferences.
Development
– Later, GoToWebinar 2006 was published
– In 2010, the features that made GoToMeeting more interesting for a larger audience have been enhanced.
-In February 2017, GoToMeeting became a LogMeIn product through a merger between LogMeIn and Citrix' GoTo business.
Since 2017, GoToMeeting is an Internet-based service created and sold by LogMeIn. It is a software package for online meetings, desktop sharing and video conferencing that allows users to meet with other computer users, customers or colleagues in real-time over the Internet.
At the end of 2015, Citrix announced plans to outsource the GoToMeeting business as an independent subsidiary with a market value of approximately $4 billion. In July 2016, Citrix and LogMeIn announced plans to merge the GoTo product family.
As mentioned earlier, the GoToMeeting capabilities are designed specifically to meet the needs of enterprises. This is also evident in the way the different features are combined. GoToMeeting is used to send the desktop view of a host computer to a group of computers connected to the host over the Internet. Transmissions are protected with high security encryption and optional passwords. By combining an Internet-hosted subscription service with software installed on the host computer, transfers can be transmitted through highly restrictive firewalls.
The competition in the field of video conferencing is fierce, and to keep up with it, features and security are constantly being improved and new features are being added. This is the only way GoToMeeting can stand out from the competition and survive in the market. This is particularly evident in the numerous awards that GoToMeeting has already received.
Awards:
– 2012 Edison Award for the best media/visual communication
– 2012 Internet Telephony Product of the Year
– 2016 Best Productivity App 2016, Appy Awards
– 2016 and 2017 Best Collaboration Solution, Codie Awards [11]
What features does GoToMeeting offer?
GoToMeeting is a comprehensive platform that provides users, especially companies and their employees and customers, with an excellent opportunity for virtual collaboration.
The functions include:
Mobile apps for iPad, iPhone and Android devices.

Multi-monitor support for one-user computers.

Recording and playback of meetings. Meetings can be recorded or saved to a user's desktop for later review.

The full audio package offers chargeable phones or conferences over VoIP.

Video conferencing with up to 250 participants and up to 25 webcams in HD quality.

Personal meeting rooms. A personal ID ensures that you can hold your meetings in your private room with the same link every time. This way, participants can always log in with the same link.

Lock meetings. If you lock your meeting, you ensure even more security – all participants have to be released by you first. This way, you can avoid unwanted guests.

In-Room solutions with GoToConference and InRoom Link. This means further connections can be established within an existing conference.

Business Messaging. With the chat function, you can send messages in real time and are therefore always available.

An integrated calendar in which all planning can be clearly arranged.

Call me function, which includes the ability to add participants without having to dial in themselves.

Video on slide. This function allows you to easily combine slides from several meetings into one PDF.

SingleSign-On. This function makes it impossible to forget passwords. The single sign-on at SSO level protects the company and ensures that passwords are no longer required.

Admin Center. This enables the overview and problem analysis of difficulties for all functions of all GoTo products used.

Encryption and authentication security provided by a Secure Sockets Layer (SSL) website with 128-bit Advanced Encryption Standard (AES) encryption throughout and optional passwords.

Specific application sharing for viewing only selected programs with participants.
Security and ease of use are very important to GoToMeeting. This is exactly what is important in order to stand out from the competition. The security issues are of utmost importance for companies. The overview and the administration by the admin center offer a great advantage for the management of a company. This is exactly how GoToMeeting convinces its customers and owes its numerous awards to its continuous development.
What does GoToMeeting cost?
The prices for GoToMeeting are divided into different categories. All of them are subject to a fee and include different activations and limitations of the number of participants.
1. Professional
One organizer, i.e. one meeting organizer, is permitted per license. Up to 150 participants can be invited. They do not have to have a GoToMeeting account.
Price: 10.75 € per month
2. Business
One organizer, i.e. one meeting organizer, is permitted per license. Up to 250 participants can be invited. They do not have to have a GoToMeeting account.
Price: 14.33 € per month
3. Enterprise
Each company can also have an individual package put together on request. Here, the contents of the contract are discussed individually and the price is also negotiated individually.
What advantages does GoToMeeting offer compared to other providers?
In contrast to other providers, GoToMeeting offers a very high level of security and a very high range of functions.
In contrast to other providers, however, there is no free version, not even with significantly limited functions or number of participants.
A further advantage is that companies can put together an individual package, so the price and functions are optimally adapted to the company.
How can GoToMeeting and HCL Notes be linked?
HCL adopted the software initially developed by IBM, so IBM Notes became HCL Notes. This is a software based on a database system and is document-oriented. Under IBM's leadership, the software was still known as Lotus Notes and only became the current HCL Notes when HCL acquired it in 2019.
HCL ensures that Lotus Notes will continue to evolve under the new name and will be open to more and more integrations with other providers. The included functions are constantly being developed and the system is becoming more and more popular.
The change from IBM to HCL also provides for a restructuring. Thus, there are now distinctions between the areas of clients, administrators and developers.
The software for clients is called HCL Notes, while the version for administrators has additional features and is called HCL Domino. However, in colloquial language, the software is usually only referred to as HCL Notes.
Additionally, HCL Notes contains a platform which custom applications can be developed on.
The applications are optimized for email communication and provide particularly fast communication with others.
Additionally, there are other applications that can be used:
Organization and management of documents and databases

Team Room

Email and calendar integration with additional task lists

There are also other interesting and useful applications
Until now, it was not possible to integrate third-party providers in terms of video conferencing. However, the extension of HCL Notes with the Notes2conf Gateway makes this possible. The cloud interface offers the possibility to automatically invite all participants in the respective system they are using with a previously created calendar entry. This interface is specifically designed for GoToMeeting.
Therefore, it is easy to connect the two systems and thus achieve even more flexibility.
The advantages of the Note2conf Gateway are:
No installation required on the server

Meetings can be started directly from Notes

No plug-ins are required

It is not necessary to adjust the mail template

The trial version is free for 14 days